Capture. Document. Deliver.
Digital Heritage Preservation is about creating a record of our cultural heritage for future generations, producing conservation documents, and providing virtual access. Westhill Digital Heritage has developed state-of-the art methods to digitally preserve at-risk historic sites, buildings, structures and landscapes. Our approach records and delivers an unusually rich information set. Information can be archived as a detailed snapshot for future use, or we can extract information to produce a wide range of deliverables depending on your needs for site management, or public outreach through immersive virtual tours and interactive interpretation.

Our goal is to preserve our heritage before it can be lost to history, preservation through richly detailed site documentation, as-built representations, or through tools designed to develop a connected and motivated public. How do we do it? Please see the information and examples presented below.


Click here to see an example project.
Capture
---
The first step is to capture a detailed and multi-faceted snapshot of the site. Survey-grade 3D laser scanning and photography is used to collect highly detailed spatial and visual information. Spatial and visual information can be merged or used separately. Location information can be collected using a GPS, control survey points can be recorded, remote sensing data can be obtained, and a Geographic Information System can be created to hold and analyze new or existing data. All of this can be further enhanced with historic information in the form of written accounts, photographs, maps, and oral history.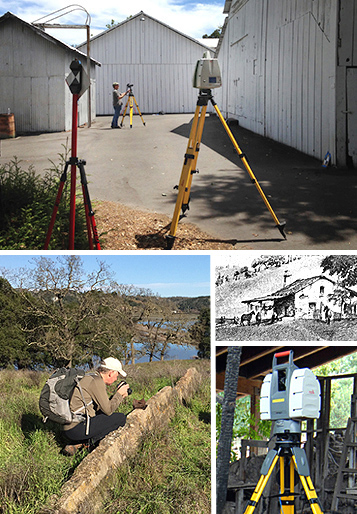 Document & Deliver
---
Next, collected information is processed and analyzed. Further information can be revealed as digital analysis tools provide a new look at information that was once hidden or scattered. Components that tell the story of a historic site are built and merged. Together these components form the basis for many deliverables that can serve conservation and dissemination purposes. As-built drawings, measurable imagery, and standardized heritage documents can be produced for site managment. Public facing tools provide site interpretation or publicity through compelling web-based virtual tours.
Measure
Common measured deliverables are 2D plan and elevation CAD drawings. Orthophotos, interactive TruViews, and GIS deliverables are also measurable. All of these are created from the 3D spatial and image data that was captured at the site.

Document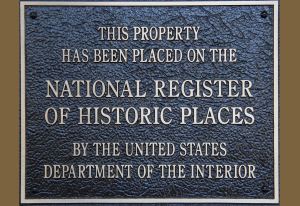 Heritage site documentation is typically delivered in a standard form such as the Historic American Building Survey, National Register of Historic Places, and in California, the DPR 523. These standard forms can be created using digitally collected data.

Connect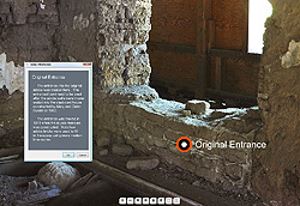 Connect the public to heritage sites using immersive Web-based virtual tours created from digitally captured data. Remote visitors can interact with a site through spatial exploration and learn from interpretive text, images, video and audio.